You've found us for one of two reasons
1. You're asking yourself what the f#%@ is a Canadian Tuxedo
OR
2. You're one of those fashion gifted individuals who understands that denim on denim is not only a fashion statement, but a way of life
Who are we?
We are The Canadian Tuxedo.  We're the denim enthusiasts that live and breathe denim.  We're a community of denim lovers. We are a support group for those who have been told by society that the Canadian Tuxedo is NOT appropriate formal attire. We're the group that is going to change that jaded perception.
 The Back Story
History has been written, similar to many great books with stories of men walking on water, and blessing mankind with humility and kindness, that on one momentous day the fashion world changed forever.  As the disciples have told,  a Winnipeg native by the name of Randy proposed to his wife Stacie from Regina in the fall of 1973.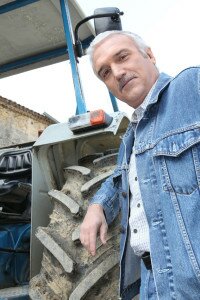 A great year on the Canadian prairie's, but more importantly as we now look in retrospect, turned out to be a pivotal point in high-end fashion.  A group of French fashion designers en route to New York from Tokyo where forced to make an emergency landing in Winnipeg.  While their plane was grounded they spent the night, and happened to catch Stacie who was performing at the Marlborough hotel.  The designers were so impressed by Stacie's voice, they stayed to chat after the show.  As unwarranted politeness is customary in Canada, Stacie invited the rude, obnoxious French designers to her wedding the next day. Meanwhile Randy, short on cash after his canola harvest went bust with a locust infestation of '73, and not owning a suit himself, picked out the most formal attire he could find for the special day.  He carefully laid out his nicest pair of blue jeans, his double-breasted denim shirt and his Church Sunday blue denim jacket.  What was regular formal attire for a hard working Canadian man was now the tuxedo for his wedding.
As the story goes, the French designers were marveled at the compositional complexity Randy had selected.  They asked themselves, "Mon Dieu, c'est quoi ça?  Mais c'est merveilleux!", while the other replied "It must be the Canadian's version of a tuxedo, THE CANADIAN TUXEDO".  After the wedding, the Frenchmen continued onto New York where they spread the word about the Canadian Tuxedo.   The Canadian Tuxedo exploded on the fashion scene:  First was Chuck Norris and Hugh Hoffman, then the young and vibrant backstreet boys.  Now, we see names like Justin Timberlake, Kanye West, Ryan Gosling, Tom Cruise, and Rihanna all sporting the Canadian Tuxedo.